Today my baby took a big step into "turning in to a little boy" - his FIRST hair cut!!! It was a little sad but also a very proud moment for mommy and daddy!
So, having two girls prior to my little man, I have not had to deal with this hair cut thing! I've heard horror stories from my friends about this though. So, I have to admit - I have put it off as long as I could! I was actually dreading the entire experience. Not only for the 'fit' that he might throw but also for the fact that it means he's growing up. Although he's already 19 months old - I'd just like to keep him as a baby a bit longer!
So, here is what I prepped to take with us. I thought that surely between the snacks, sucker, books and toys - we could get through the 10 minute ordeal!!
We arrived at Tracy Plaza Barber Shop (otherwise known as Ed's to the locals) and as you can see my little man was loving it! Not only did he have the sole attention of mommy AND daddy - we were also making this hair cut thing sound like so much fun! Isn't it funny how you can make anything sound fun when they are this young and may not even have a clue about what you are saying!!!
Daddy was also pretty excited to share in this experience because he had HIS first hair cut at this very same place many years ago! That's what I LOVE about small towns!!!
Anyway - here are a few shots of the hair cut...
Not too sure about this...
Actually - maybe this is OK. Look at me - I'm a KING - sitting in my big chair with a cape on!!!
Well, that wasn't so bad after all! Believe it or not - we didn't have to pull out any of our tricks! He did GREAT! And, check out his new do!
This was the best part - he got to enjoy his sucker!
And, back home again - in the comfort of his rocking horse!!!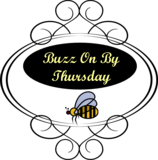 >